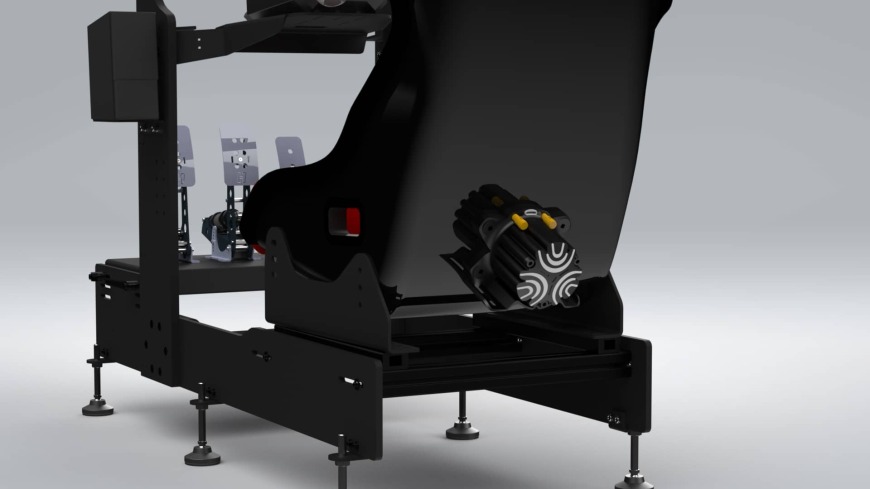 If you've been looking for ways to upgrade your racing simulator rig recently, you've probably heard a little about Buttkickers. It's a great name - but what are they?
Buttkickers are a racing sim device that can be added to your rig to provide advanced tactile feedback as you drive. Buttkickers use vibrations to simulate the feeling of a real track as you move through the gears, drive over bumps in the road, or even if you hit a hard corner.
Buttkickers help to provide hyper-realistic sensations through your greatest sensor: your body. Combined with top-quality visuals and sound, a buttkicker system will engage your main three senses for total immersion in the game.
Learn tracks faster and correct mistakes sooner.
What are the benefits of Buttkickers?
Track Detail
The difference between racing on a static set-up and one which provides tactile feedback really is night and day. While most rigs will generate some slight sensations from the speakers, a Buttkicker system will allow you to feel each bump in the road, enhancing the track detail.
With different vibration patterns to simulate each part of the track, gear changes and even scraping the curb, you'll love the extra dimension of feeling the Buttkicker provides.
Total immersion
The most important way to feel immersed in the sim racing experience is to have each element of your rig (such as your software, steering wheel and pedals) synced to perfection. With a good quality Buttkicker, there's no delay between the action on-screen and the motion you feel, so there's nothing to take you out of the game or break your immersion.
A Buttkicker bolts right onto your seat, providing a direct sensation to your back - or if you choose a more advanced chassis system, these kits come with multiple tactile feedback devices that can be attached at multiple points along your set-up. You'll feel the sensations all along your body and your rig, getting that 'chest-pounding' feeling that all sim racers chase.
Helps to get you track-ready
If you check our testimonials page, you'll see quotes from a number of well-known motorsport champions who use our racing sims as part of their training regime.
A Buttkicker system gets you as close as possible to the real-world racing environment. Racing is intense, and the best way to simulate that intensity is to feel it throughout your body - just as you would while driving.
And if you're using your racing sim rig to train, tactile feedback systems can help get your body and mind prepared for being out on the track again.
Product Spotlight: Our Top Buttkicker Products
At FPZERO, we provide complete simulator solutions. Our Advanced Tactile Feedback packs use the best Buttkicker products on the market with the optimal hardware and software compatible with any PC based simulator.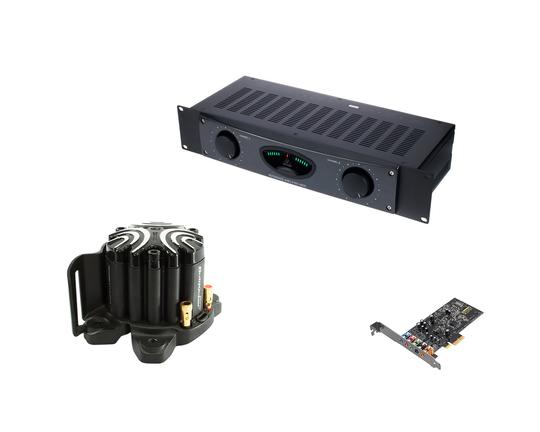 The Buttkicker Advance is secured to the back of your seat, to provide direct sensations from the track to your body. Enhance your rig with the Buttkicker Advance by using it alongside SimXperience Simvibe software.
SimVibe takes telemetry data directly from your racing simulator, and converts it into tactile feedback, mimicking the feeling of driving on a professional track.
The Buttkicker Advance kit comes complete with the device, a 400W amplifier with 2 channels, a PCle sound card, an RCA cable, as well as a Buttkicker audio cable.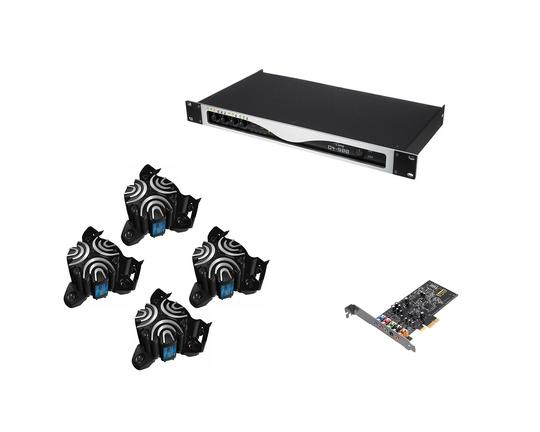 If you're looking for an even more immersive experience, we also offer the Chassis Edition of the Buttkicker Advance. With 4 Buttkicker Mini LFE devices to attach to each corner of your rig, you'll benefit from increased accuracy of feeling.
The chassis takes input from each corner of the car sim, so when your left suspension hits a bump, you'll feel it on the front left corner. You'll also be able to feel if you're losing traction, when you change a gear and even the texture of the track.
With 360-degree haptic feedback, this kit also comes with a more powerful 1000W amplifier PCle sound card, RCA cable and four connectors to link your Buttkicker to the amplifier.
Do I need a Buttkicker for my rig?
Although you don't need a Buttkicker to still have a great experience, a lot of users have reported that once they used one, they missed racing without it when they tried a different set-up.
Whether you choose a seat or chassis version, you're sure to notice the difference within a single race and won't have to wonder what you're missing out on. If you choose to invest in either of our Buttkicker devices, we're confident you'll appreciate the 360 degree racing experience and track detail that the Buttkicker provides.
If you're looking for further upgrades to optimize your sim experience, feel free to browse our full range of racing add-ons, including Buttkickers today.
You can also contact us to discuss all your simulation needs, or ask about our range of bespoke racing simulators.