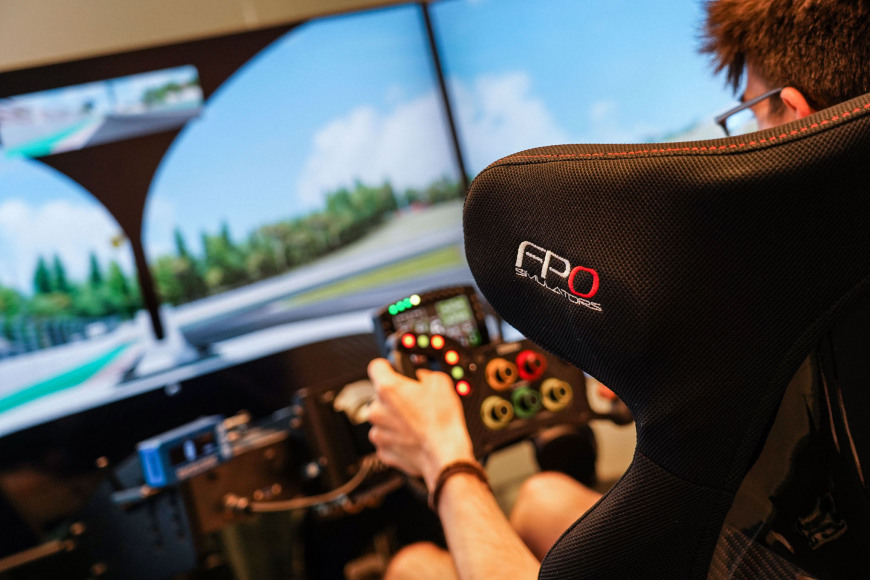 We are thrilled to announce that Zak O'Sullivan, the talented and accomplished racing driver, is now the official brand ambassador for FPZERO Simulators.
Zak has been using FPZERO Simulators since the start of his car racing career in Ginetta Juniors in 2019 and has been impressed with the level of realism and accuracy that our simulators provide, using it for training every day. As a member of the Williams Driver Academy and a rising star in the world of motorsports, Zak's dedication, passion, and pursuit of excellence align perfectly with the values and mission of FPZERO Simulators.
The Aston Martin Autosport Driver of the Year 2022 Award created the opportunity for Zak to test the 2021 Aston Martin F1 car around Silverstone — a dream of any upcoming star in motorsport. Zak now enters his second year in FIA F3 running with Prema racing and has already secured 2 wins in his championship assault.
Zak's expertise and feedback will be invaluable in helping us continue to innovate and deliver the best possible simulation experience for racers of all levels. Together, we look forward to showcasing the unmatched performance and realism of FPZERO Simulators to the racing community and inspiring the next generation of drivers to hone their skills and achieve their dreams.
Find out more about Zak and his racing journey at zakosullivan.com and watch his simulator content on social media channels — Instagram, Twitter, Facebook.
"It's great to enhance our relationship with Zak and support him further on his journey to Formula 1. His talent and skill is clear on and off track, and not forgetting, on the sim. We love seeing drivers progress and achieve the results after their investment into our simulators, and we can't wait to continue to support Zak further."

James Robinson, founder of FPZERO Simulators
"I use simulators almost every day in my preparation, and FPZERO provides a perfect tool for me to develop for my race weekends. I have used simulators for many years and have come to understand the value they bring to both my racecraft and ability. I am very pleased to have FPZERO onboard for 2023 and beyond"

Zak O'Sullivan