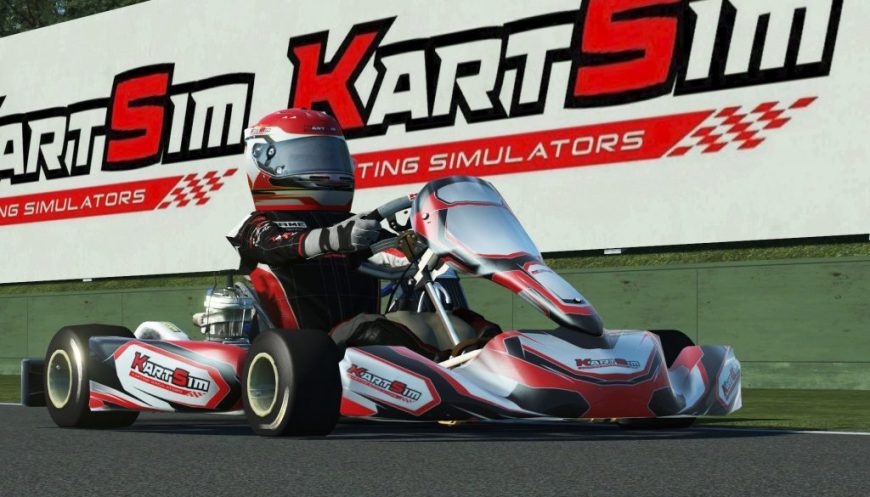 FPZERO simulators are designed specifically to be used across all aspects of simulation racing, including track racing, drifting, rallying and karting. They provide an immersive, realistic turn key simulation experience using the latest technologies, making it feel as if you're really out there on the karting track, while sitting in your karting sim.
Our simulators have been rigorously tried, tested and improved to ensure the most realistic driving experience possible, including braking, handling and force feedback.
Customisation Options
FPZERO karting simulators are completely customisable to suit your needs and tastes. Our motorsport grade seat slider allows you to easily adjust your seat quickly, helping you find your perfect driving position. To help accommodate drivers of all heights, our steering system and pedals can also be customised to give you the full karting experience. There is also the option for how many screens you want, the sizes of these screens and how they are positioned on your simulator, letting you choose how to design your realistic driving experience.
When it comes to taste, we also have a wide range of steering wheels to choose from, and can even custom make one to match your favourite real kart or car. Our motorsport grade quick releases allow you to change wheels in seconds, transforming the simulation karting experience.
FPZERO Simulators are also not limited just to simulating the karting experience, with your whole custom setup having the ability to transition to a real driving experience, on a racing track for example. This ensures that when you buy an FPZERO simulator, it stays with you across your simulation driving experience.
KartSim on Your FPZERO Simulator
At FPZERO, we design and build our simulators to be used for all different types of driving, not limiting them to just track racing. This means that our simulators are fully compatible with KartSim software, and we custom configure the software so you jump right in and drive using our rFactor 2 software.
We also have several pre-built software packs available to go with your simulator, designed for KartSim. So if you're looking to race your kart around Buckmore Park, or looking to do some pro kart racing at PFI, then take a look at our full list below:
Esports
Pro UK
Pro EU
Ultimate UK & EU
Tracks
Bayford Meadows (UK)
Buckmore Park (UK)
Clay Pigeon (UK)
Forrest Edge (UK)
Fulbeck (UK)
Glan-Y-Gors (UK)
Kimbolton (UK)
Larkhall (UK)
Mansell Raceway (UK)
Nutts Corner (UK)
PF International (UK)
Rissington (UK)
Rowrah (UK)
Rye House (UK)
Shenington (UK)
Warden law (UK)
Whilton Mill (UK)
Wigan (UK)
7 Laghi (Castelletto / Italy)
Adria (Italy)
Alaharma (Mika Salo Circuit / Finland)
Alonso (Spain)
Ampfing (Germany)
Angerville (France)
Campillos (Spain)
Essay (France)
Genk (Belgium)
Kristianstad (Sweden)
La Conca (Italy)
Le Mans Karting (France)
Lonato (South Garda / Italy)
Portimao (Portugual)
Salbris (France)
Sarno (Italy)
Valencia (Spain)
Wackersdorf (Germany)
Zuera (Spain)

Karts

Iame Bambino
Iame Cadet (New 2021 Model)
4 Stroke Cadet
Mini X30 UK
Junior X30 UK
Senior X30 UK
Kartsim Rental Kart
Mini 60
Mini X30 Cadet
Junior X30 EU
Senior X30 EU
Iame OK Junior
Iame OK
Iame KZ Shifter Kart
Your License for Life
When investing in a karting simulator, you also need to think about what simulation game you will be playing on, and whether you want to keep re-buying that software title if you change simulator, or if yours becomes damaged.
With FPZERO, your license isn't tied to your PC, it's tied to you. That means, if something happens to your PC, or you want to upgrade your PC, your license comes with you, there is no need to buy it again.
So if you're looking to upgrade your go-kart sim experience with a simulator you can customise, upgrade and transition from kart to car, then contact an FPZERO team member today.
Get in touch with us today to talk about your new KartSim