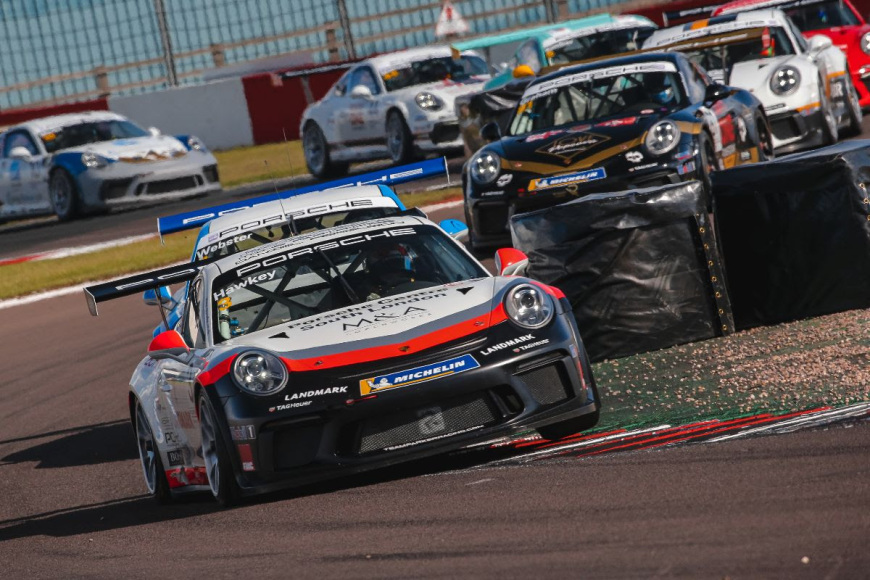 FPZERO partner Esmee Hawkey has been one of the stand out drivers of the year, taking four straight ProAm class victories, as well as two overall podium finishes in the opening two weekends of racing. She now enjoys a fifteen point championship lead over team-mate Ryan Ratcliffe, and fellow FPZERO driver, and will be looking to extend that during today's race, which gets underway at 16:40.
Esmee will once again be a key part in the innovative virtual hospitality provided by MB Motorsport powered by Blue Square. The idea was first trialed at Donington Park earlier in the month and it will return tomorrow from 9am, allowing fans and partners who aren't able attend trackside to get their racing fix and an exclusive behind the scenes view of the British Touring Car Championship action.
As the Official Development Driver for MB Motorsport, Esmee concluded a successful test day behind the wheel of the team's BTCC Honda Civic Type R at a very wet Snetterton circuit, and has been asked to participate in this exciting new experience.
As partners in Esmee's racing programme, access has been extended to you. We only ask that in order to preserve the exclusivity of the hospitality, you do not share the details with anyone else. Once you have successfully registered, you will receive a Facebook invitation to access the exclusive content.
To access the platform you simply need to sign up using the following link: : https://www.facebook.com/groups/mbmotorsportatoultonpark/