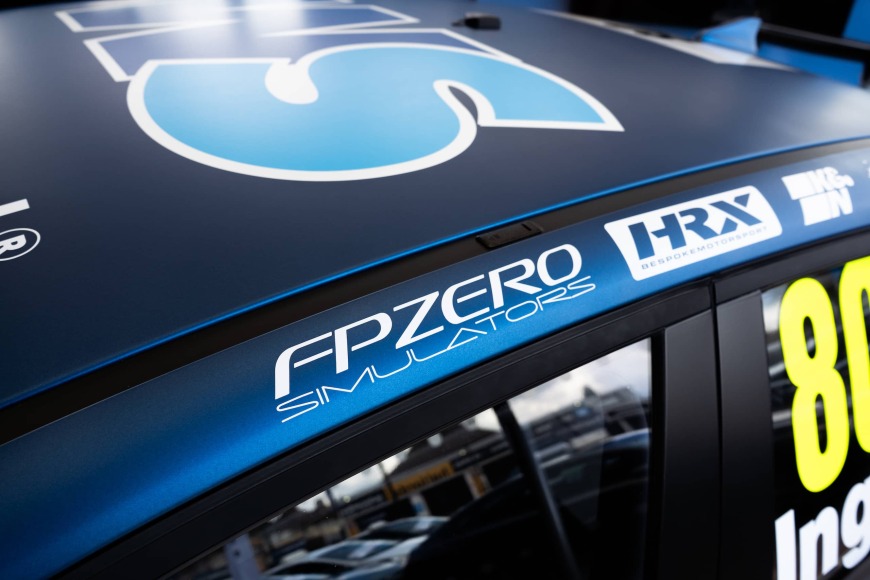 FPZERO Simulators are excited to partner EXCELR8 Motorsport in both BTCC and the MINI CHALLENGE.
EXCELR8 is practically unique among race teams in that its founder, Justina Williams, has a successful background in business, meaning the team has a far greater appreciation for the needs of our Commercial Partners than our competitors and is as committed to delivering a return on your marketing investment as we are to achieving results on track.
On track, EXCELR8's professional and skilled technical team has helped to deliver 27 Championship titles in 10 years of competition, proving that EXCELR8 Motorsport possess all the ingredients required to achieve success.
EXCELR8 will accelerate their on-track driver development thanks to the partnership with FPZERO and the addition of their trackside Clubsport racing simulator. The simulator will be a tool for their drivers in the BTCC and MINI CHALLENGE race series in both the Cooper and JCW Class, taking advantage between sessions for constant progress and improvement.
For that extra entertainment at the circuit, sponsors and guests of the EXCELR8's BTCC team will be experience what it's like to race the team's Hyundai i30 BTCC car in their hospitality unit. Whilst the team's BTCC drivers will be using the FPZERO's Pro II racing simulator and car models as a fundamental part of their race preparation.
Find out more about EXCELR8 Motorsport at excelr8motorsport.com and make sure you put the BTCC dates in your diary!