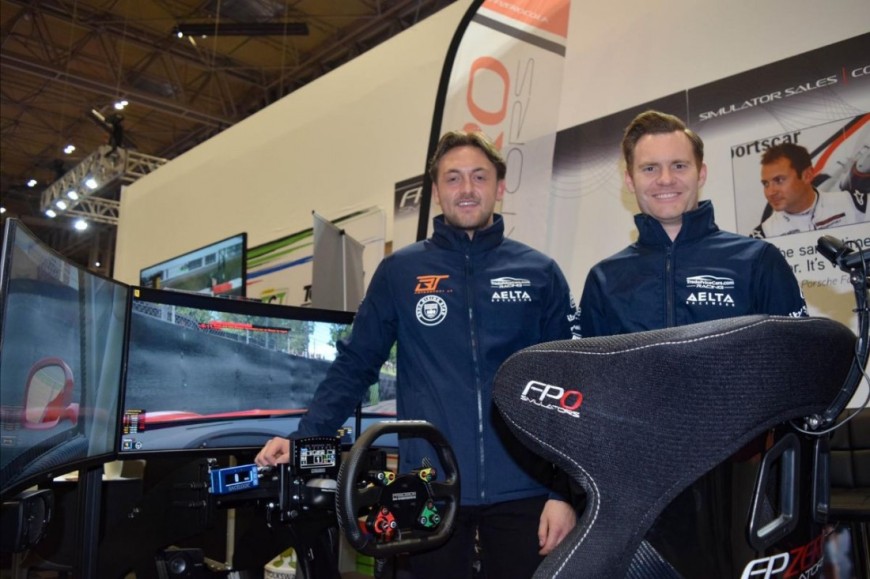 FPZERO Simulators is pleased to announce their partnership with Trade Price Cars Racing for the 2020 Kwik Fit British Touring Car Championship season. The exciting tie-up will see the multi award-winning, Essex-based motor dealership and the Woking-based simulator specialists work together both on and off track during the year ahead, with the ultimate goal of challenging towards the sharp end of the grid in Britain's premier racing series.
Under the terms of the deal, FPZERO branding will feature on the two Audi S3s being raced this season by a new-look driver line-up comprising of third-year BTCC racer Bobby Thompson and series debutant James Gornall; a former title winner in the British GT Championship and the reigning MINI Challenge champion. Both Bobby and James will be aided in their championship challenges by having access to FPZERO's latest state-of-the-art Pro II simulator, which will provide the opportunity for the pair to ensure they are fully up-to-speed for each of the ten meetings on the BTCC calendar.
A number of leading drivers, including Le Mans 24 Hours winner Nick Tandy and reigning British F4 champion Zane Maloney, have made us of FPZERO's professional grade simulators to sharpen their skills away from the race track, with the specially designed rigs replicating the feel and performance of a real racing car. Guests of Trade Price Cars Racing will also have the chance to measure their talents against Bobby and James, with FPZERO's Clubsport simulator being a fixture in the team's hospitality unit at each of the ten rounds.
Further news on additional partners for the 2020 season, which gets underway at Donington Park in late March, will be made in due course.
Dan Kirby, Trade Price Cars Racing team owner, said: "After our success on track last year, we've been talking to a number of new partners ahead of 2020 and are delighted to welcome James and FPZERO to the team. Their simulators are extremely impressive, and Bobby and James having access to them this year can only help in a series where actual on-track testing is tightly restricted. "Having a simulator at the track at each of the ten rounds will also mean our corporate guests will get the chance to see how they compare to Bobby and James behind the wheel and will add to the whole experience of a BTCC weekend. They'll have try and stop me having a go first though…."
James Robinson, FPZERO founder, said: "This will be our first step step into the BTCC, and we're really excited to be doing it alongside Trade Price Cars Racing this season. I've known Dan for a number of years and this is a great opportunity for us to enter into a new partnership for the team's second year as it looks to build on everything it achieved in 2019. "For us as a brand, it gives us a fantastic opportunity to promote our products, but we're also looking forward to working with Bobby and James to help with their race preparation. They'll be able to take to the track on the simulators ahead of each round to make sure they're fully up to speed. The simulator will even have the same steering wheel as used on the Audi, so they should feel right at home! "The fact that we'll also be working with both drivers to enhance and develop our simulator systems is another reason why this new programme is such an exciting one to be involved in, and we're looking forward to a successful year ahead."