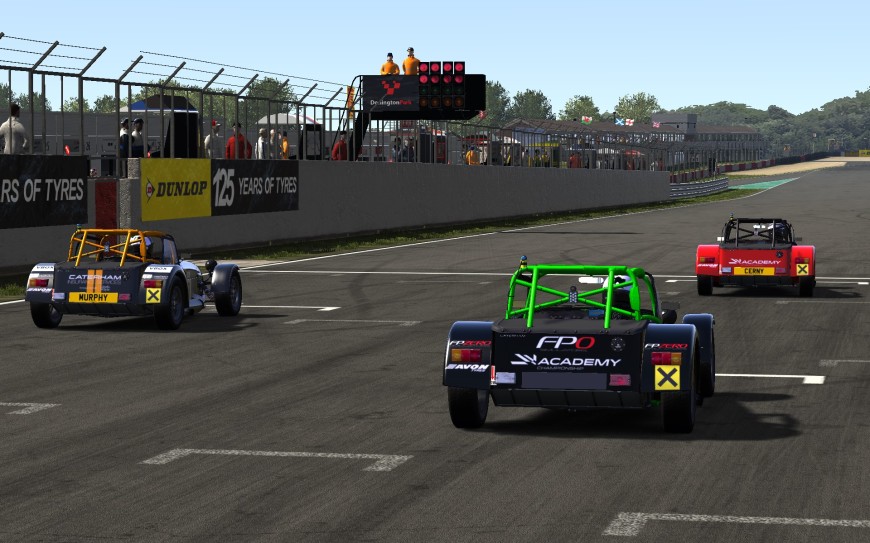 FPZERO Simulators are proud to sponsor the third season of caterhamracer.com; The Winter Euro Series. With many racers now using simulators to take their race preparation to new levels and competing in online esports events, supporting Caterham Racer eSeries is the perfect platform for us to help our customers develop. The close nature of racing in the series allows drivers to prepare for close combat on the real track.
We want to ensure racers and enthusiasts are able to maximise the use of their road and race cars over the winter months by supplying ready-to-race simulators for your home. Our simulator packages take all the hard work out of owning and building a simulator thanks to our complete tailored packed which are simply plug and play with ongoing support from our team of experts. You just get in and drive.
Using a perfect fusion of custom component and professional grade hardware we can accurately replicate the sensations experienced and techniques required when driving real cars at their limits. Our simulators have been designed and developed by racing drivers to ensure realism and that the data and feelings are transferrable to the real world.
With a number of clients already racing in the caterhamracer.com eSeries, we are excited to continue to support them, bring new drivers to the series and help take existing members to the next level with their simulators!
Get in touch to discuss your new simulator, arrange a test drive and discuss special offers for caterhamracer.com members!
hello@fpzero.co.uk
+44 1483 387 370